For both children and parents, an adoption is a life-changing event. Some couples choose to adopt because they are unable to have biological children; others pursue the option because they want to expand their family and offer a child a home. For children growing up in the often erratic world of foster care or in an orphanage, becoming part of a permanent family is a radically new experience that leads to a more stable life.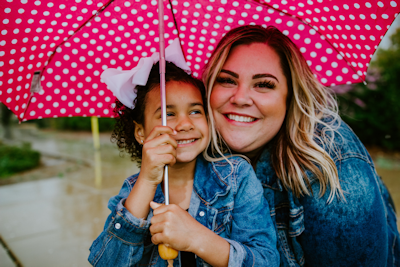 In the United States, there are many different options for adoption that have different challenges and benefits, but ultimately, the goal is the same: to unite a child with his or her "forever family". Depending on which route adoptive couples take, they may wait months or years, receive an infant, a child, or a teenager, and spend a varying amount of money. Adoption processes vary from state to state, as adoption in the United States is governed largely by state law, not federal law.
Some couples decide to adopt domestically, while others choose to pursue an international adoption. Those who adopt domestically may adopt through a private agreement between the adoptive couple and the birth parents, or else they may go through a state or private adoption agency.
Couples adopting domestically also have the option to negotiate between a closed or open adoption. Though this does not strictly mean the exact same thing in every situation, the general meaning of an open adoption is that there is some degree of contact between the adopted child and his or her birth parents. Decades ago, most adoptions were closed, meaning that the parents gave the child up for adoption and then had little or nothing to do with his or her life. Nowadays, nine out of ten adoptions are open to some degree, meaning that the birth parents have contact with the child they placed for adoption, though this can vary from updates and phone calls to regular visits.
Pursuing a private domestic adoption through a private adoption agency is helpful to some couples. These agencies help match up birth parents seeking to place a child for adoption and couples seeking to adopt. Couples who adopt through this system are more likely to receive an infant, unlike those who adopt internationally or through foster care. Some couples may find it important to adopt a newborn, while others may look to adopt a toddler or older child all the way up to the age of eighteen.
Domestic adoptions may also have lower waiting periods than international adoptions, though this depends on many details specific to the unique situation.
Many couples also pursue an international adoption. This requires travel to the child's country of origin and has unique medical and legal requirements.
Some couples choose to pursue adoption of a child whom they are already fostering. The US foster care system always seeks to replace children with their birth parents if possible – if the child was removed from his or her parents without their consent – and this can mean situations change suddenly if there is a reason to remove children from foster homes and replace them with their biological parents. For this and other reasons, adoption through foster care may take longer and be more complicated.
Though there are uncertainties and complexities in any route of adoption, couples willing to adopt can make a radical difference in the life of a child seeking a permanent home.